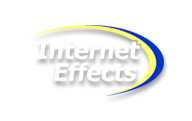 Internet Effects
84 South 100 East
St. George, UT 84770-3421

Sales:

Support:

Nov 01 2020 10:00AM MDT − Email Authentication Requires TLS (SSL)
Trouble receiving email? Please make sure you have SSL/TLS enabled for both receiving and sending in your email settings. Certain hashed authentication methods are no longer allowed.